The movie industry has really exploded over the last couple of years. Nollywood has always
been big, however, it climbed to even greater heights with Nigerian movies littering streaming
platforms like Netflix and Canal+. This is due mostly to the incredible talents that Nigeria has
both in front of, and behind the camera.
Nigerian directors have grown in leaps and bounds and are starting to gain the recognition they
deserve. But it must be said that the female directors are arguably making the bigger waves
with a slew of critically acclaimed and commercially successful movies.
Below are five of the best female directors in Nigeria
Emem Isong
This powerhouse has been in the industry for over two decades and in that time she has proven
to be a visionary within the film industry in Nigeria. Starting out as far back as 1994, Isong was
one of the first filmmakers to really put in an effort in her movies and prioritize quality over
quantity. She might be more famous as a writer and producer, but she has also been in the
director's chair for a few movies including 'Champagne' in 2014 and 'Code of Silence' in 2015.
She is a fiercely private person, but she will always be respected for all that she has done for
Nigerian movies.
Genevieve Nnaji
Genevieve Nnaji's filmography is freakishly long and her award haul is certainly jealousy
inducing. She has been a mainstay in the Nollywood cycle for decades now and is still so young
that her potential in the future is truly exciting. She became famous as an actress in movies like
'Blood Sisters' and ''Games women play' and even dabbled in modelling and producing. This list
is talking about top directors and while Genevieve only has one directorial gig to her name, it
was certainly one hell of a debut. In 2017, she made LionHeart, a movie that became the first to
be acquired by Netflix from Nigeria and which was in the heart of an Oscar nomination scandal.
We fully expect that Genevieve will make more movies in the future and you can be sure that
they will be even more impressive than her first.
Tope Oshin
One of the most experienced and accomplished directors in the country, Tope Oshin has been a
pioneer for all women in general with her determination, drive and most importantly, quality. She
worked as an actress for a little over a decade before opting for the director's chair. She also
wrote and produced movies. She is most popular for her turn as a director in the popular TV
series, Tinsel where she is credited with over 350 episodes. She has also directed shows like
'Shuga' and 'Hush'. She is no slouch on the movie scene either as her most recent direcorial
credit came in 2018's 'Up North' which starred Banky W and was widely praised as a great
movie. She has been featured on numerous lists and is rightly praised as one of the most
influential people in Nollywood today.
Kemi Adetiba
Many might know her from her massively successful debut movie, 'The Wedding Party', but
Kemi Adetiba has been around way before that. She used to be an on-air personality with
Rhythm 93.7 and after years of working in that industry, she decided to branch out a bit more.
She studied at the New York Film Academy where she learned about what it takes to handle the
director's chair. As mentioned earlier, her debut came with the Wedding Party which was highly
successful. But in 2018, Kemi Adetiba showed that she was more than a one-hit wonder as she
again took on the director's chair for the highly acclaimed political thriller 'King of Boys'. She
made use of industry veterans such as Sola Sobowale and Adesua Etomi, but even more
impressively, made use of first-time actors like Reminisce and together they churned out a
movie deserving of all the plaudits that it got.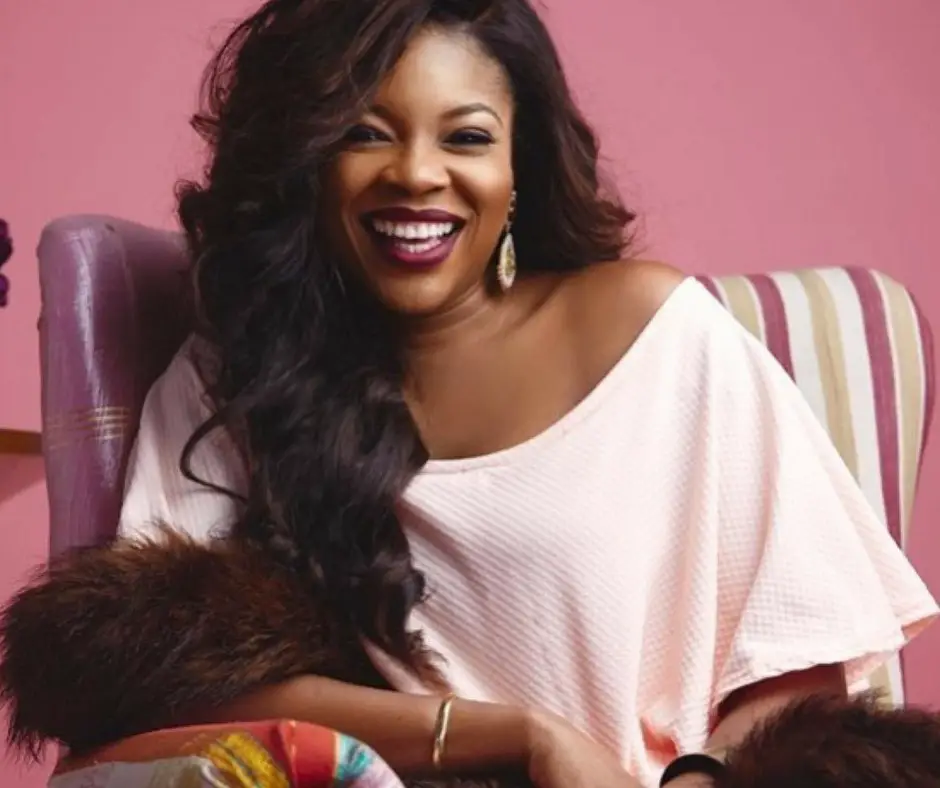 Bolanle Austen-Peters
Bolanle Austen-Peters is the daughter of Afe Babalola and after years of the more formal
environments and courts, she decided to leave that and make movies. She is the founder of
Terra Kulture Nigeria and has made a number of important movies to date. She most recently
directed 'Bling Lagosians' which was released in 2019 and which she also produced. She has
also made her mark in traditional theatre, bringing great shows such as 'Saro: The Musical' and
'Fela and the Kalakuta Queens' to life.

The Urban Woman Magazine Editorial Team is made up of seasoned writers and editors who have a keen eye for detail and a passion for all things urban. We strive to create fresh, original content that appeals to the modern woman. Our mission is to provide a platform for women to share their stories, experiences and opinions on various issues affecting their lives.