Skinny Girl In Transit 4 ended with a bang (Mide proposed!!!), and for a while, we were not sure if there was going to be a Skinny Girl In Transit Season 5.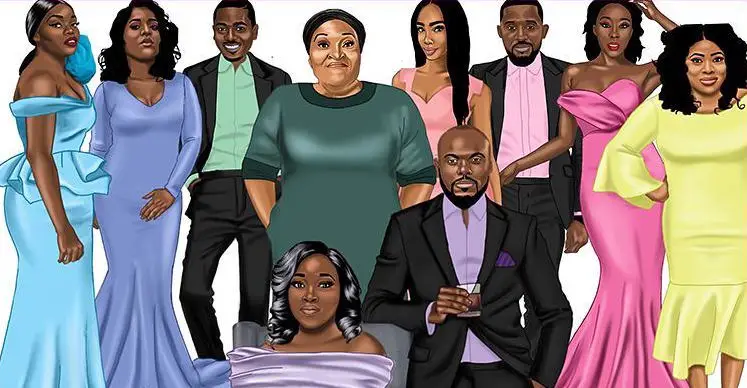 I am not exactly sure why there is a season 5, as I cannot find a reasonable way to continue the story and not bore Nigerians. In fact in my last post about the series, I wrote about why Skinny Girl may no longer be in transit. Lol. I meant it could have ended in season 4, but we all know that is not happening. However, I am optimistic that Ndani TV would put up with a fantastic story as it always does.
Read Also: Black Girls Chosen To Walk In The 2018 Victoria Secret Fashion Show
Here is what we know about SGIT Season 5
We know that we do not know the release date (okay jokes apart!)
Most of the old casts are definitely coming back.
New additions to the cast are Nick Mutuma, and Sophie Alakija.
 

View this post on Instagram

 
Nick Mutuma is a Kenyan actor who has starred in a number of web series which we are familiar with. I am talking about MTV Shuga, This Is It.
 

View this post on Instagram

 
Sophie Alakija is a Nigerian actress and has also starred in a number of Nigerian feature films.
A few guesses about Skinny Girl In Transit Season 5 maybe?
This is just my personal opinion
We are about to have another wedding party. This is quite predictable, isn't it?
Mohammed and Salewa should just get engaged or break up already! I sure would like some more drama on their end.
I think more secrets are about to be unveiled in Mide and Tiwa's cupboards. Won't this just spice it up. But please don't let it drag!
Nick Mutuma is probably the best man. Em….it is just a guess. Please allow me!
Wosi found love…hahaha…okay.
Okay! No more guesses.
While we wait for the Skinny Girl In Transit Season 5, can we have more teasers, or at least the trailer. Why is Ndani TV keeping us in suspense?
Anyway, you can watch the season finale of season 4 below!
Written by Blessing Iyamadiken
Read Also: Nigerian Artist Jekein Lato-Unah Shares Shocking Life Experiences With Humans Of New York @humansofny