Has Skinny Girl In Transit Come To An End? This is the number one question on everybody's lips. For those who haven't seen the finale of Skinny Girl In Transit, Tiwa has gotten the ring!!!!! By the way, how many of you thought Mide overreacted. Yes he did overreact abeg! He even heard from Fabris that Tiwa did not respond to the kiss, and that the one night stand was way before she met him. So why carry on the vexation to that extent. One would have thought that immediately he heard the truth from the horse's mouth, he would calm down, but no, he had to continue his shakara till the end.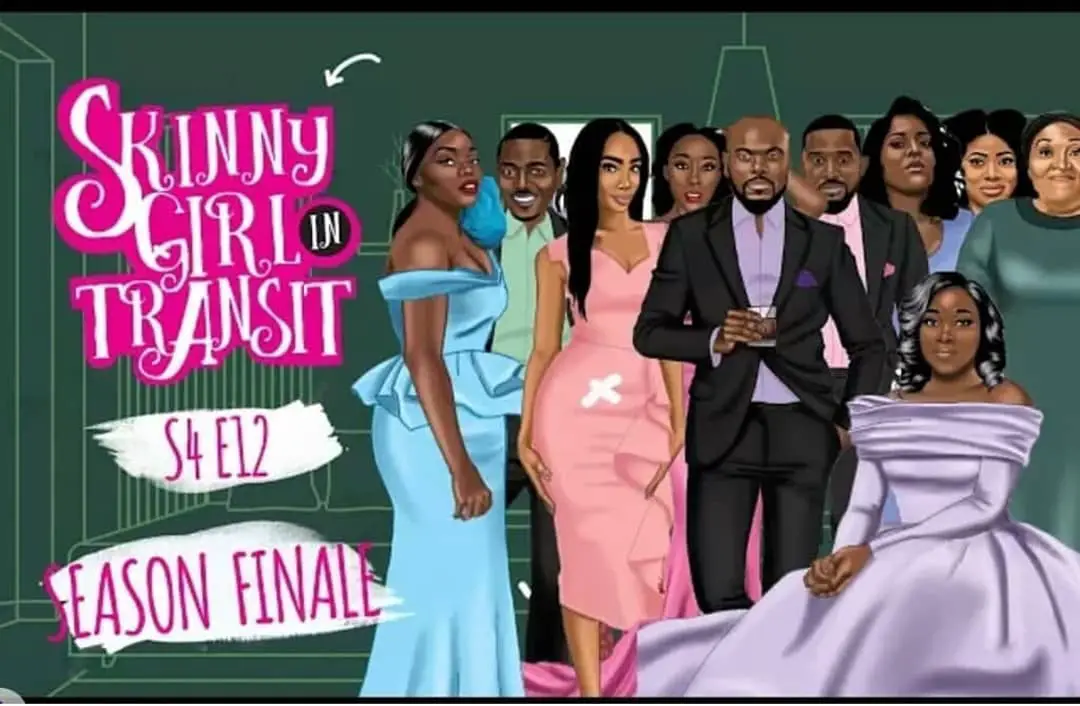 Now, we are all wondering what next?! Does this bring the show to a close? That takes us to "what was the reason behind the series in the first place?" If it was meant to be a story about love, then you bet, the series has just ended there. We all know that the Shalewa and Mohammed's romance is not strong enough to continue our love interests.
However, if this series was meant to show the ups and downs that come with being on the big side, trying to lose weight and conquering body shaming from haters, then it just got started because guess what? Tiwa isn't skinny yet!
SGIT definitely has a five star rating because there was no over-acting by any of the actors, though we still want to know if this is a love story or if it still has other facets. But then, an SGIT 5 would be the answer to all our questions.
We also definitely love the way SGIT addresses the issue of body shaming, pressure from family to land a husband, and relationship wahala. Video quality was top notch, no wasted time, no prolonged scenes etc. Other Nigerian movie producers, directors and script writers can definitely learn a lesson or two from SGIT. Plus did you notice how they kept their viewership and how it even kept increasing till the very end? That is to show you that Nigerians love a good story.
Watch Skinny Girl In Transit S4E12 : Season Finale:
Watch Behind The Scenes of SGIT 4:
Don't be selfish, your friends would love to read this too. Sharing is caring

The Urban Woman Magazine Editorial Team is made up of seasoned writers and editors who have a keen eye for detail and a passion for all things urban. We strive to create fresh, original content that appeals to the modern woman. Our mission is to provide a platform for women to share their stories, experiences and opinions on various issues affecting their lives.