Iniobong Umoren, we are devastated by your death and scared, but we'll never stop talking about and fighting for you.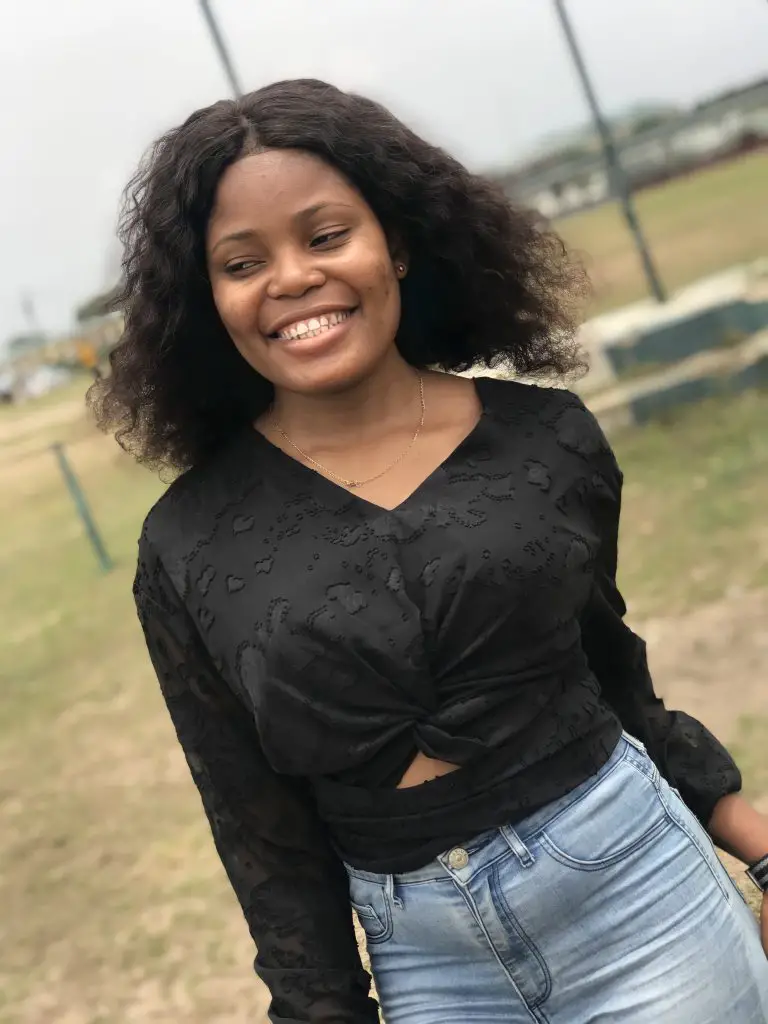 26-year-old Iniobong Umoren, who was raped and murdered by one Uduak Akpan, was laid to rest in her hometown, Nung Ita, in Oruk Anam Local Government Area of Akwa Ibom State on Friday, 14th May 2021.
Iniobong was an orphan, lured to a fake job interview in Uyo where she was raped, murdered, and buried in a shallow grave by Uduak Akpan.
Judging from the many graves and properties of random women discovered in the compound, it is obvious that Iniobong was not his first victim, and judging from the ugly truths about her murder being exposed, it is possible that she may not be the last.
Nigeria has a deep insecurity problem, and in recent months, news of kidnap, armed robbery, murder, and rape have skyrocketed. Nigerians now walk with one eye over their shoulders and are grateful for every day spent without falling victim to these crimes.
For the Nigerian woman, it is significantly worse. Nowhere is safe for her as she can fall victim to anybody; a stranger, her partner, her father, teacher, employee, anyone. We barely get enough time to mourn and fight for the women who have become victims before another unfortunate story smacks us across the face and leaves us wondering if we are next.
Last year, Iniobong fought for justice for Uwa. This year, we are fighting for #JusticeforHinyUmoren. Who is next?
Iniobong did everything that she was "supposed to do." She told a friend where she was going, kept this friend updated every step of the way, and even shared her live location. She followed all the advice we've been told our whole lives. Still, she was raped and murdered.
As a country, we are coming to the rude realization that serial killers are thriving in our lawless society; people like Uduak Akpan who lure innocent victims and often get away with murder. But we are still in denial of the possibility that these killings are often misogyny-driven and women-targeted. We shut down conversations on this topic, labelling it a "gender war" while ignoring the bigger picture that misogyny will always be a powerful tool of violence against women.
Even on the day of her funeral, Iniobong's killer was honoured with a "press conference" where he smugly made claims of killing her in self-defence while clad in a T-shirt with the words "Mudder Squad" written on it.
The subtle slut-shaming in his speech did not go unnoticed – he claimed that she agreed to have sex with him and agreed to work on a farm that grows "hard drugs." It is easy to see why a man confessing to the rape and murder of a young woman would choose this storyline.
Like many others before him, he relies on collective misogyny to shed some of the blame for raping and killing a woman. The only other witness to the crime is dead, and when given a chance, he tells the story that leaves people wondering why the victim agreed to have sex with him and do illegal work. He paints her as a real-life representation of the proverbial girl who did not realize that 'all that glitters is not gold" and tried to "sleep her way to the top." Carefully but surely, he shifts some of the blame to the victim, a dead woman.
Rest in peace, Iniobong Umoren. The world has been unkind to you, even in your death. You deserved so much more than what was given to you. I wish there were something I could do to bring you back and prevent all that happened from happening, but there isn't. If there is an afterlife, I hope it treats you better than the earth did. We are devastated by your death and scared, but we'll never stop talking about and fighting for you.
Chisom Anastasia Nwaezuoke is a physiotherapist, writer, public speaker and yogi. She is also a sexual health and reproductive rights advocate and volunteers for HandsOff Initiative.