Many people noticed that Princess Eugenie's wedding to Jack Brooksbank was regarded as a social wedding instead of a royal wedding. In May 2018, Prince Harry and Meghan Markle said their vows in one of the most widely viewed weddings of all time. Till today, bits and pieces are still being analyzed about the wedding.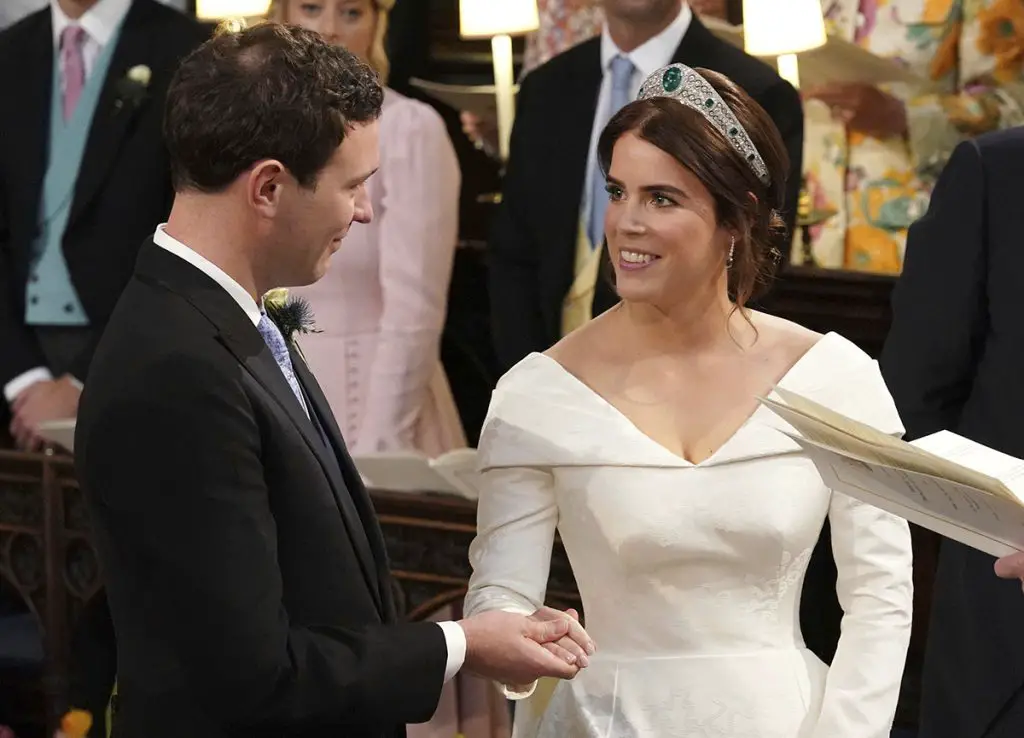 However, the same cannot be said for Princess Eugenie, younger daughter of Sarah Ferguson and Prince Andrew, the Duke of York. Though her wedding to Jack Brooksbank enjoyed its fair share of paparazzi, it was not the talk of the world as you would expect of a royal wedding.
Read Also: Settling in as Duchess of Sussex: Meghan Markle new rules to follow
The wedding was a private affair, and it wasn't televised as previous weddings were. Also, pictures weren't released by the palace. The guest list was totally decided by the couple and they weren't under any pressure to invite heads of state or political figures.  To cap it all, Jack was not given a title and so, he remains Mr. Jack while she will continue to be addressed as HRH Princess Eugenie, or Mrs. Jack.
Why is this so? According to critics, she is not exactly regarded as a Royal by people who are not well acquainted with the Royal family. In fact, she is seen as more of a celebrity royal because she does not perform any Royal duties. She also moves in celebrity circles, thanks to her mother who is friends with the likes of Oprah Winfrey, etc. Princess Eugenie works as an associate director of an art gallery. She is also the 9th in the line of succession to the throne.
On the other hand, William and Harry very high up in the order of succession to the throne, and are also working royals. They both had to leave the military to support their grandmother, Her Majesty, The Queen.
Read Also: Anta Madjiguene Ndiaye, A Senegalese Princess Sold Into Slavery Who Became A Wealthy Plantation Owner In Florida

The Urban Woman Magazine Editorial Team is made up of seasoned writers and editors who have a keen eye for detail and a passion for all things urban. We strive to create fresh, original content that appeals to the modern woman. Our mission is to provide a platform for women to share their stories, experiences and opinions on various issues affecting their lives.