22-year-old Nneka Jones, an artist from Trinidad and Tobago is using her art as a medium to share embedded messages which pertain to social issues affecting women. Her pieces are created with over 300 condoms glued to a canvass. These pieces speak out against sex trafficking and rape. She is using her art to lend a voice to victims.
Nneka Jones is currently a Bachelor of Fine Arts major with a Marketing minor at the University of Tampa and she is set to graduate in May 2020.
Her recent art series, "Target" share the plight of victims she has interacted with. According to her, she is working to develop a series of artworks which feature two bodies of work exploring different media. The "targets" refer to victims that have been abused sexually, mentally, physically, etc.
She was quoted by TT Guardian saying, 
"I also use embroidery thread to hand sew portraits of young girls who are usually the "target" for sex trafficking scams and other forms of sexual abuse, along with emotional and mental abuse."
In order to move the pieces to completion, she assembles the condoms in target signs and paints over them, thus revealing her message. A lot of thought goes into her designs as she has to pick the colors according to the message she wants to pass across as well as the emotion she intends to evoke.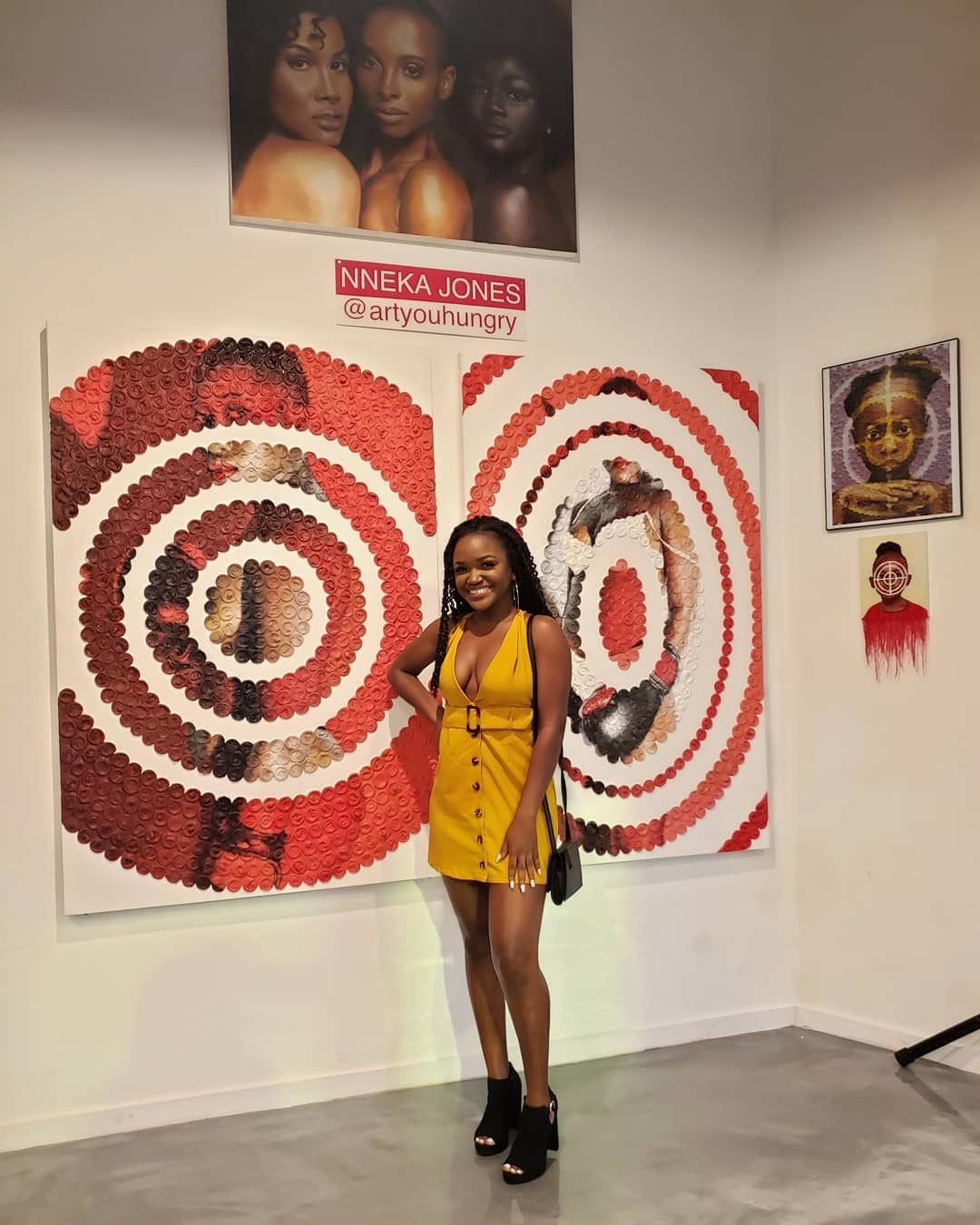 Nneka Jones says that her reason for embarking on this journey is to "raise awareness, to speak and to give life and attention where it is need­ed."

The Urban Woman Magazine Editorial Team is made up of seasoned writers and editors who have a keen eye for detail and a passion for all things urban. We strive to create fresh, original content that appeals to the modern woman. Our mission is to provide a platform for women to share their stories, experiences and opinions on various issues affecting their lives.