Short hair can be fun initially, until you end up having the same look or style for 6 months straight. We get it! Hair-inspiration is not something that is easy to come by. 
However, there are so many styles you can get into with your hair. Let's help you and lose the "boring" tag now, shall we? You have sooo many options when it comes to styling short hair. 
There is just so much that can be done with short hair. From incorporating hair accessories, to switching up your hair color, the list goes on and on.
And if the case for you is that you haven't made the final decision on whether or not to cut your hair, not to worry! We have got you covered! Keep reading to learn all tips and tricks on how to style short hair.
The Buzz Cut!
Below are pictures of buzz cuts! Trying to look dope has never been easier. All you need is a little hair gel to make it slick.
Bantu knots
Transform your look into that of an African goddess with the use of a bantu knot. It is super easy to do and you won't regret it!
Bobby Pins that won't stick *urgghh*
So your bobby pins won't stick? Spray some dry texture spray on it, and watch your hair stay in place like you never expected.
Ever heard of crown braids?
Part your hair into two. Next, braid all the way to the back in a diagonal manner. I promise you, it is easier than it looks. Don't forget to use a bobby pin to secure both braids into a bun in the back.
Faux mohawk to the rescue:
You probably don't want to shave the sides of your hair. Trust me Debs, we get it! However, you can fake your mohawk by using an edge control along the sides of your hair. 
Don't say we did nothing for you!
Double Puffs!
You definitely remember those "puff puff" hair you carried all through high school. Did your classmates laugh at you as much as mine did? Well! Let's bring it back again shall we? Don't be shy?
Or simply wrap your head! 
Surely this should need no explanations, but anyway, pictures speak louder than words.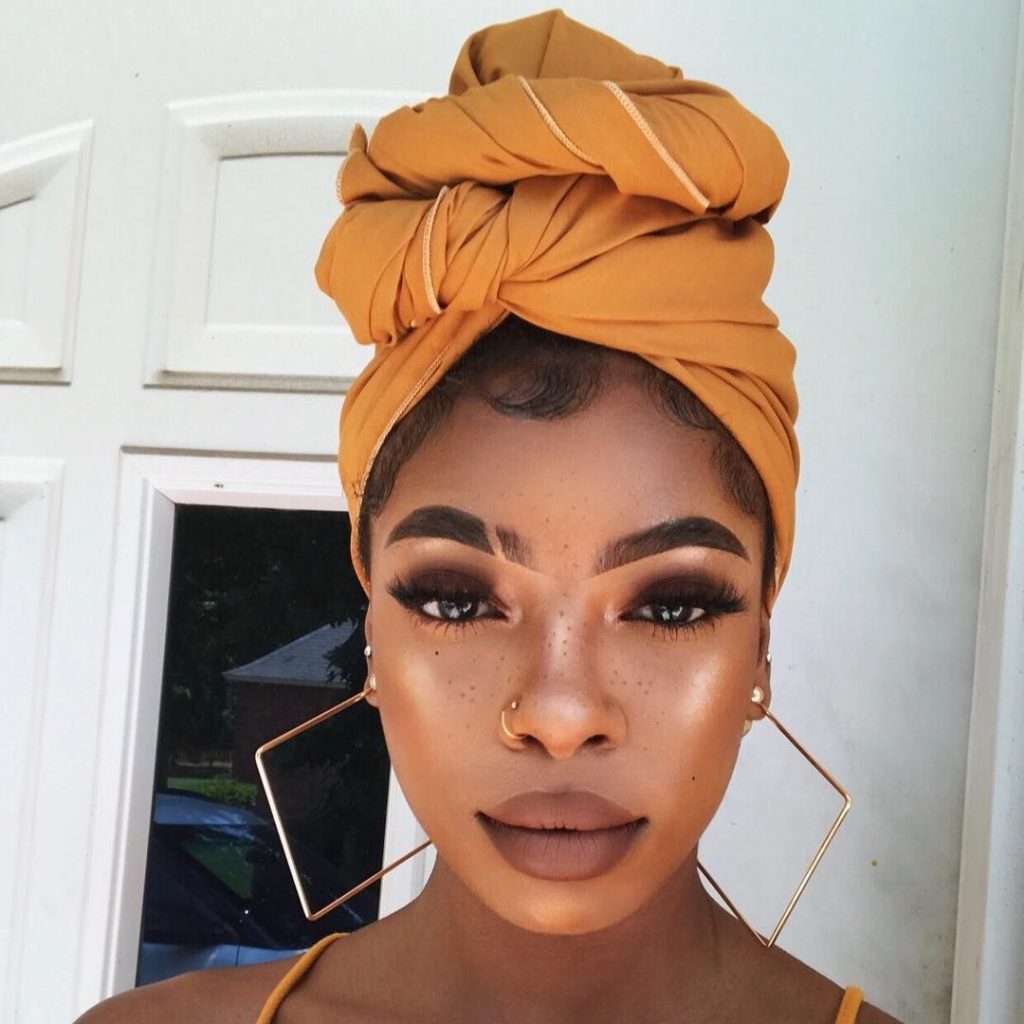 Deep side part:
Oh yes, this is a thing. In fact this is the thing!!! Add volume to your look by simply flipping your hair into a deep side part.
Let's go colored:
Dying your hair can add some extra sauce to your look which you never knew you had.
The tapered fro: 
This cut adds an edginess to your look. Guess what? You can choose to curl it up or just leave it natural.
 The Frohawk
This style combines the mohawk with the afro. Who wants boring anyway?!
 Finger waves
This is basically shaping the hair while wet into "s"-shaped curves. It is totally easy to DIY.
Peace Nero is a writer and blogger who loves to explore different topics of self-development. She shares her personal experiences in order to help people discover their true purpose in life.