Jennifer Hosten was the first black woman to be crowned Miss World in 1970 from the Caribean Island of Grenada.
Beauty contests today are greeted with an air of normalcy as there are so many that abound. However, this was not the case in the 20th century when every beauty contest was greeted with a lot of anticipation on the side of the audience. You can then imagine what must have been the outcome of a beauty contest that left allegations of racism, demonstrations and even a bombing in its trail. At the center of it all was Jennifer Hosten, the first black Miss World from the Caribbean island of Grenada.
20th November 1970 saw the 20th annual Miss World holding at the London's Royal Albert Hall. Fifty-eight women had qualified to compete in the pageant and it was to be hosted by American entertainer Bob Hope.
The ladies who were competing were between 17-25, an average of 5ft7", with the perfect body features which you would expect any beauty queen to have.
What was irregular however was, two contestants were allowed from South Africa, a black Miss South Africa and a white Miss South Africa. Even amidst anti-apartheid protests. Also, the Premier of Grenada, Eric Gairy had been asked to join the panel of judges.
This was the same year that 22-year old Miss Grenada, Jennifer Hosten, also the first ever Miss Grenada was part of the contestants. Apparently, her friend Miss Guyana had advised her to join the competition. Prior to that time, she was an air hostess for BWIA, had studied in London and had worked for the BBC.
In the early hours of the contest, there was a bomb which went off under a BBC external broadcast van parked outside the Albert Hall. Nobody was injured and so the event went largely unreported.
Angry protesters had also managed to cause some turmoil in the hall that day. The protesters had gotten into the hall and chanted and booed at the judges. Soon, security managed to eject the protesters.
Then came the results. The judges deliberated, and the winners were announced. The favourite (8-1), Miss UK, was nowhere. Third was the bookies' second favourite (9-1), Miss Sweden. Second was the black South African contestant, and first was Miss Grenada (100-1).
It was the first time a black woman would be crowned Miss World and even better, the winner and runner-up were black. Immediately viewers started to complain about the result stating claims that it was racially motivated. Apparently, the British public was not ready for a non-white Miss World. The protesters also believed that Miss Sweden should have won.
For Jennifer Hosten, being Miss World launched her career and she soon became a high level diplomat, and moved to Canada. She joined comedian  Bob Hope, on his annual tour to U.S forces overseas. She also made several ceremonial visits to many counties and in her honor, Grenada issued stamps in memory of her win and a song was written. She also featured on several magazines covers all over the world.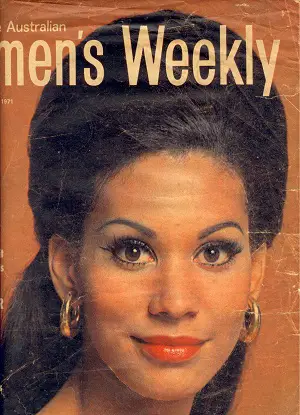 At the end of her reign, she married David Craig and continued her education while working with Air Canada. From 1978 to 1981 Jennifer was appointed as the High Commissioner to Canada from Grenada. She also served as Diplomat for the Aid Division at the Canadian High Commission in Dhaka and as the Technical Advisor on Trade to the Organization of Eastern Caribbean States in St. Lucia in 1988.
Today, Jennifer Hosten holds a  B.A. (Soc. Sc.) from The University of Ottawa, a B.A. Hons and a Master of Arts in Political Science and International Relations Carleton University, Ottawa. She also has an M.A. in Counseling Psychology from Yorkville Univ., New Brunswick, Canada.
In 2008, her autobiography Beyond Miss World was released. Jennifer currently lives in Canada with her husband and is the owner of Jenny's Place, a block of studio apartments on Grand Anse Beach in Grenada.
Read Also: Winnie Mandela : Life and Times

The Urban Woman Magazine Editorial Team is made up of seasoned writers and editors who have a keen eye for detail and a passion for all things urban. We strive to create fresh, original content that appeals to the modern woman. Our mission is to provide a platform for women to share their stories, experiences and opinions on various issues affecting their lives.