The name Zozibini Tunzi has become a household name ever since she took home the Miss
Universe crown.
But before then, just who was she?
Below are a few facts about the award-winning model.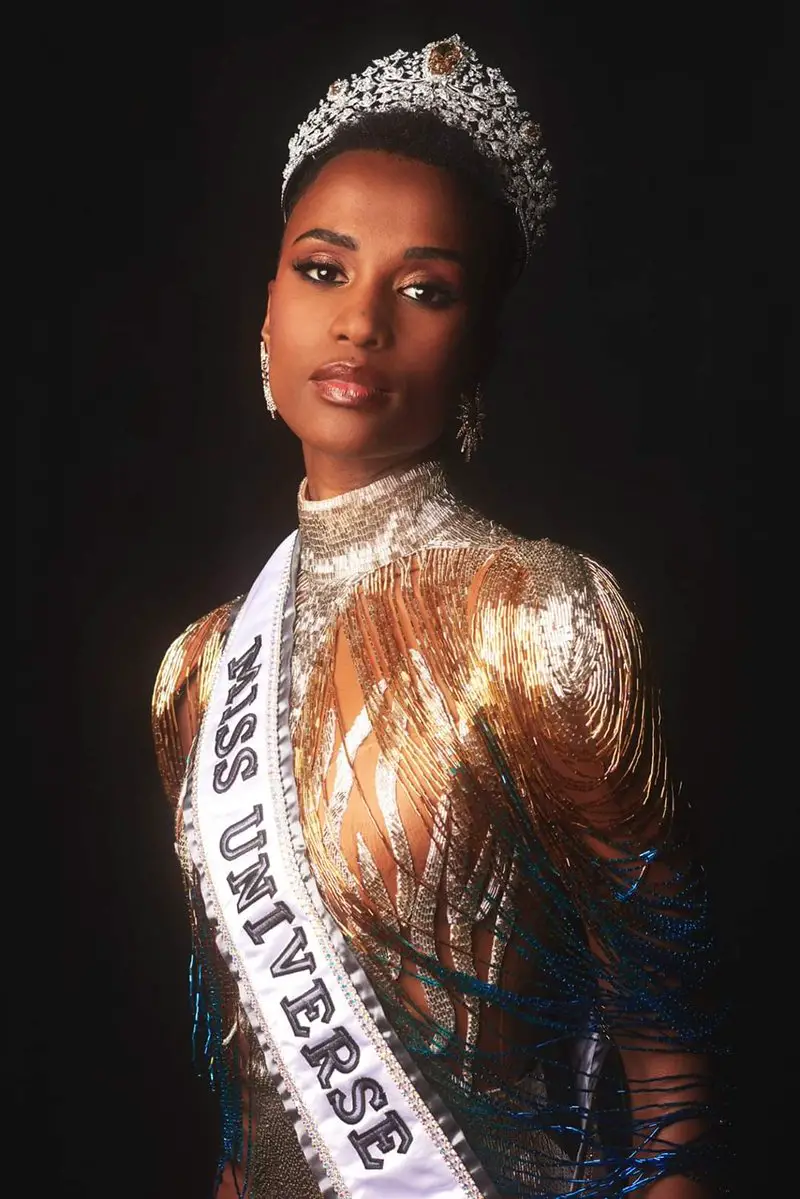 Zozibini Tunzi Comes From The Eastern Cape
The vivacious beauty was born in 1993 and calls Tsolo, eSdwadweni which is situated in the
Eastern Cape, home. Her father was an employee with the Department of Higher Education and
Training in Pretoria while her mother was also in academia and was a principal.
Zozibini Tunzi is a fierce advocate of Natural hair
There has been a recent push to stamp out the discrimination of black people over their natural
hair. She has shown herself to be a big supporter of the natural hair movement. In an
interview with CBS, she talked about how she felt it was scary as to how people have to fight to
look like themselves. "Isn't it incredible how, you know, people have to fight to look like
themselves. It's so crazy to me"
She added "Have you ever Googled professional hairstyles and non-professional hairstyles?
You will be shocked at it."
She Has Nerdish Tendencies
As comic books have become more and more mainstream, we are seeing more examples of
people who you'd never associate with geeky hobbies, expressing their love for niche mediums.
Zozibini is one as she has been found to be a lover of Marvel comics. She also closely relates to
DC comic's Wonder Woman and has used this medium to dispel the idea that as a beauty
queen she is nothing more than a 'hot chic.' She spoke in another interview and said "Beauty
pageants in 2019 are more than just outer beauty, they are about what an individual can offer
to the world. They are about being impactful, being an empowered woman who can empower
other women as well. That can never be irrelevant."
She is an Activist
Zozibini has used her platform well and is an advocate against gender based violence. She is
currently working with the United Nations on their 'HeForShe' campaign and has said of the
campaign's young men standing up for women and saying, "Let's bridge the gap of inequality and then look at women as our equals" That's not all, as she has also launched her own cause called the "Miss South Africa Love Letter" campaign. Explaining the aim of the campaign, she said: "I called on men to direct messages of support, you know, to South African women of love. And to just send light because a lot had been happening in our country. A lot of gender-based violence, a lot of femicides. And I was like, let's just start, you know, creating a narrative where we're more supportive and loving of each other"
She is Inspired by Late Legends
Zozobini has said that she looks up to some of the biggest human rights campaigners. She has
mentioned the likes of Princess Diana, Nelson Mandela, and Steve Biko as her major influences
and mentors.