One of my favourite movies produced in 2020 was Citation. 
When I think of the last parts of 2020, it is often coloured with memories of watching that movie and discussing it with my fellow colleagues at the media house where I interned as a reporter.
It was about campus sexual harassment, was produced by Kunle Afolayan and starred women like Temi Otedola, Joke Silva and Ini Edo.
Watching the movie shortly after I had called out the person who had assaulted me, was almost like coming full circle. 
Without giving too many spoilers, it documents the manner in which rape culture is pervasive in universities and a woman's journey to finding victory for herself.
I was reminded of my experience watching Citation when I saw the news that Toyin Salau's murderer was sentenced to life. A bit of a backstory. Toyin Salau was a Black woman who was a key protester during the Black Lives Matter protests that happened in 2020 shortly after the murder of a Black man called George Floyd. 
In a very sad occurrence, she herself ended up being murdered by a Black man. The irony has since not been lost on me. She was protesting against the murder of a man with a skin colour like hers. And yet.
The irony that she ended up dying at the hands of a Black man has not left my head. The irony that her death and the death of Black female police brutality victims like Breonna Taylor, were not enough to cause a total standstill the same way George Floyd's death did. If anything, people act oblivious to the deaths of Black women at the hands of the police and parrot the half baked lie that Black men have it worse at the hands of the police.
However, there is a victory to be celebrated here. Toyin Salau's murderer was sentenced to life imprisonment three years after her death. This sentencing has made me think on the importance of there being legal convictions in abuse cases.
We all know the legal system in almost every country tends to be sexist and skewered in the favour of men. 
That said, the reality is that asides wanting inner healing, there are women who do want to get justice and see the murderers of their female friends locked up. Their needs and wants are valid.
Far more than their wants being valid, it is infact necessary that anti rape and murder convictions and sentencing are given to the offenders. It gives out a warning that such behaviour is unacceptable and that there will be adequate punishment for those who rape and abuse women.
This is important because abuse is often swept under the carpet with unpunished abusers often going on to assault more women because they know nothing will happen to them. 
Once there is the precedent of punishment of an abuse conviction and once that conviction is publicized by the media, it has the possibility of sending jitters down the spine of anyone who dares to attempt such behaviour.
Speaking with Glory, a writer and journalist, she told me that the sentencing of Toyin Salau's murderer gave her relief.
In her words: "When I saw that he had been sentenced, it brought me so much relief. Although  Toyin is no longer with us, I think it is important that in the end justice was served.
Oftentimes, women experience abuse but in many cases it will go unreported because we are used to seeing a system that just doesn't seem to support women. 
So when a system says through it actions that: 
'What happened to you was wrong. What happened to you should never have happened and the person/persons responsible for that has to  pay for their crime', it just encourages other women to come forward."
Glory went on to say: "It is important to have pro-women laws because more women will be encouraged and willing to report abuse and other ills if the laws themselves support women coming forward and getting justice. 
Women lawyers and women in the justice system matter because they have an understanding of what it means to be a woman. It's like 'I see you'. 
I have to point out that YES they have to be pro-women because if you have a woman who is just the type to blame victims, that woman as a lawyer will likely not make a great impact for women as regards the justice system for women. They will slow the process or do nothing at all  because in the end,  they don't really care about women's causes."
The reality is that the legal system and law is the embodiment of a nation's value system.
More legal convictions regarding anti women behaviour not only sends a warning, it sends a note of encouragement to women that we are indeed fully human in the community.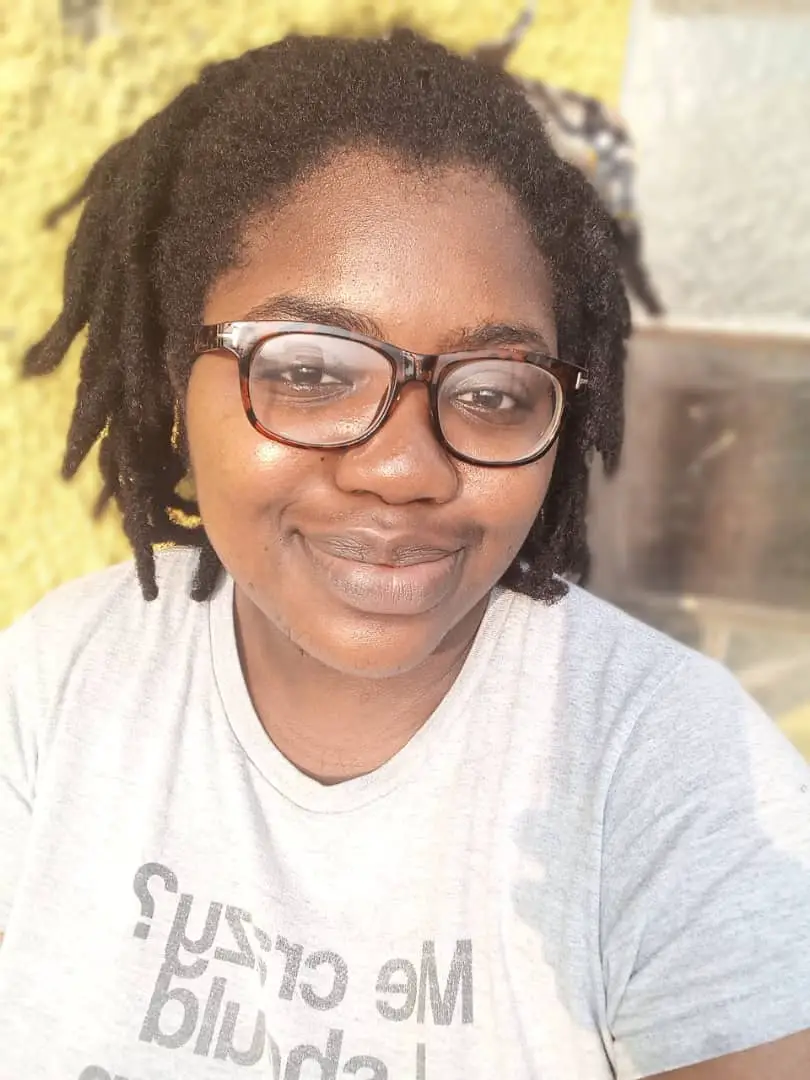 Angel Nduka-Nwosu is a writer, journalist and editor. She moonlights occasionally as a podcaster on As Angel Was Sayin'. Catch her on all socials @asangelwassayin.