Fashion today has gone beyond what it used to be to be. Fashionistas need no mention when they walk into the room as they are noticed even when they do not want to be.
Have you ever wondered how some girls just know how to mix colors of outfits, everything they wear blends so well with their skin and feels surreal? In high school, they are the ones who we want to make friends with. In colleges, they are the leaders of the happening girls in the faculty. Oh well, who said that can't be you too. All you need is a little adjustment to your fashion style here and there and boom! You are getting invites to the big events, you are leading the female pack and you are making heads roll when you walk by. Here are 21 fashion tips you should definitely check to become that person. Are you ready?! Let's do this!
Can we even over-emphasize this? No! I guess not! You need to know your body type in order to wear what works best for you.
2. Invest in lingerie:
Ever had lingerie so sexy that you felt the sexiness radiate even with your clothes on? Yes! That is what I am talking about.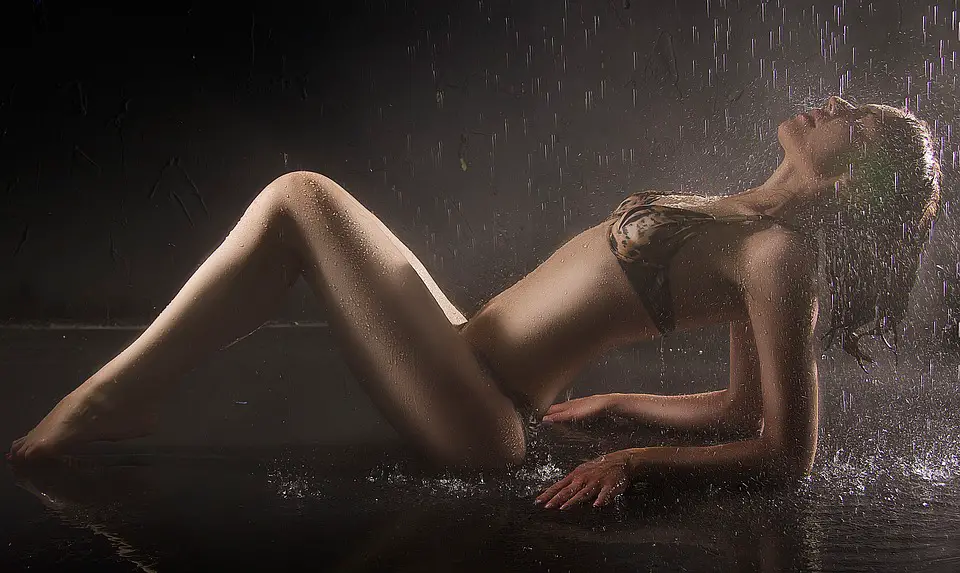 3. Some things never go out of fashion. They are called Classics. Own them!
Classic pieces never go out of fashion. They were there during my mother's time, and you bet they would be there when I have my children. Example: Denims.
4. You can never go wrong with Denims:
Talking about denims.  Why don't you own one of those?
5. Study the color wheel:
A color wheel or color circle is an abstract illustrative organization of color hues around a circle, which shows the relationships between primary colors, secondary colors, tertiary colors etc. Learning about the color wheel, lets you know how to match colors of your outfits so you do not end up looking like you fell out of a water color palette.
6. Put an end to impulsive shopping:
Impulsive shopping never helped anybody. You need to stop shopping impulsively as you end up buying things you do not need. tead, make a detailed list of everything you need according to what is missing in your closet and head to the stores.
7. Prints and Patterns:
Yeah. Pattern never goes on pattern, or prints on prints. However there are exceptions. Make sure to ask your friends before you try them on.
8. Never ever wear leggings with short tops:
We don't need to say anything about this. Just don't ever wear leggings on a short top. Always wear them with long tops.
9. Understand color blocking:
Back to the color wheel. Color blocking is great but sometimes, it can turn out badly. Know what you are doing.
10. Nude Lipsticks are the way to go:
How do you not even have nude lipsticks?
11. Vertical stripes all the way:
If you are fat, vertical stripes help make you look trim. Vertical stripes also make you look taller. Now tell me again why you were going for horizontal stripes?
12. Are there animal prints in your closet?
For the love of fashion, you should have a couple of animal prints in your closet. How do you even plan to create that "once in a while" dazzling effect if you don't have it?
13. Learn a few makeup tricks:
Your outfit is not complete without makeup to go with it. Learning a few makeup hacks here and there would go a long way in boosting your fashion style.
Know your shade and work with it. Your choice of makeup can make or mar your total look.
15. Get blazers:
This is great for when you want to have that corporate but not so corporate look.
16. Red Lipstick – a must have:
Every girl should have red lipsticks in her closet. I don't care how. Just get it.
17. Show off your best feature:
Yeah right! Ever heard that saying, "Shake what your mama gave you". Well here, we mean, showcase your best assets. If they are your legs flaunt them. Your lips, slay with sultry pictures of them.
18. There is a difference between day and night:
Evening outing outfits are not the same as "hot afternoon" outfits. Take note!
19. Get the right bra:
Get the right bra for your boobs, so you don't have extra coverage to do when you put on a top or shirt.
20. Heels, baby, heels:
Heels give you that extra leg of confidence.
21. Add a hint of classy:
Yes! Give them a bit of classy when you walk by!
There you have it. Some fashion tips to help boost your confidence levels.