You most likely have heard the myth that scalp massagers help you grow healthy hair. Who doesn't want their hair to grow right? Well, let's find out the truth.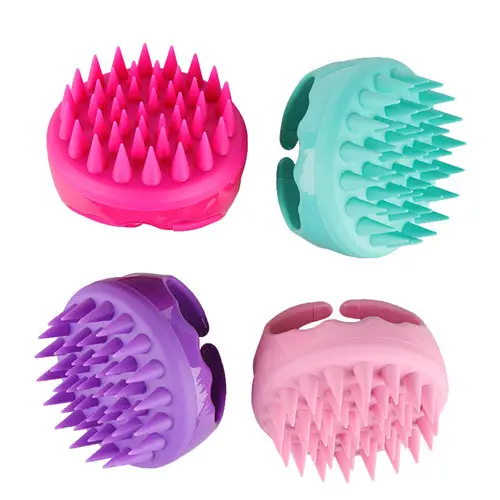 What Is a Scalp Massager?
Like the name implies, a scalp massager is a device which helps you massage your scalp. It comes in different forms, from electric to handheld and manual.
However, a scalp massager helps you to loosen the skin of your hair while also exfoliating your scalp and increasing blood and follicle circulation. They also help your hair products work much better.
How Does A Scalp Massager Work?
You gently massage your hair with the scalp massager, while sliding it down your scalp. The electric scalp massagers should be used on dry hair, while the others can be used on wet hair. The best way to get the most out of the scalp massager is to use it in circular motions.  It can also be used any time, as there is no limit to how much you can use it.
Research has shown that using a scalp massager can help you thicken your hair because it stretches the cells of the hair follicles, stimulating them to produce thicker hair.
If you are experiencing hair loss, you can use a scalp massager and hair products that will help your hair growth. It can help the products to be efficiently absorbed.
However, there is no evidence that suggests that the scalp massager can help you grow your hair longer.

The Urban Woman Magazine Editorial Team is made up of seasoned writers and editors who have a keen eye for detail and a passion for all things urban. We strive to create fresh, original content that appeals to the modern woman. Our mission is to provide a platform for women to share their stories, experiences and opinions on various issues affecting their lives.