Melinda Gates was born as Melinda Ann French on August 15, 1964, in Dallas, Texas. She is the second of four born to Raymond Joseph French Jr., an aerospace engineer who famously worked on the Apollo Space program, and Elaine Agnes Amerland, a homemaker. She attended St. Monica Catholic School, where she was the top student in her class.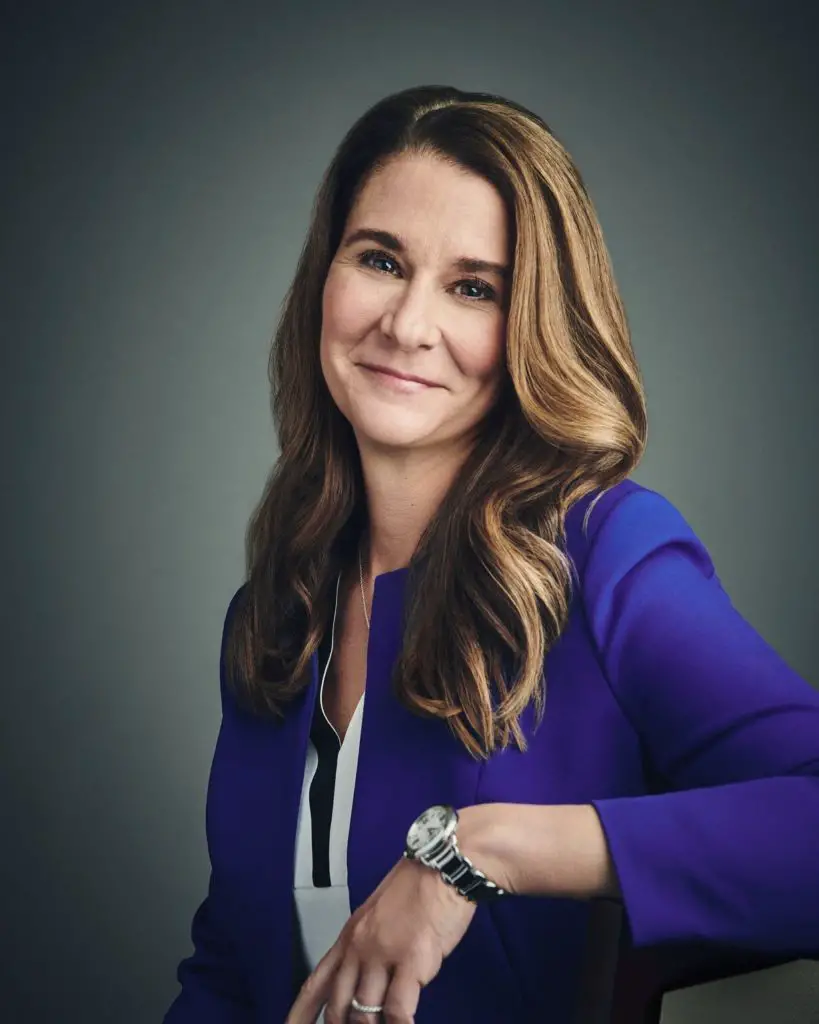 When she was 14 years old, Melinda Gates was first introduced to computers when her father purchased the Apple II computer, which was one of the first computers sold to consumers. Melinda Gates subsequently learned a lot about computer games and programming, particularly the BASIC programming language.
Her strong interest in Science and Technology persisted while she was at Ursuline Academy, an all-girls Catholic high school in Dallas. Notably, during her senior year, she took a tour at Duke University and fell in love with their computer science department.
She subsequently attended Duke University after graduating as Valedictorian at Ursuline Academy. She earned a bachelor's degree in computer science and economics from Duke University in 1986 and an MBA from Duke's Fuqua School of Business in 1987.
After graduation, she was reportedly offered a job at IBM but turned it down, rather focusing on a much smaller company then in Microsoft where she became a marketing manager, being responsible for leading the development of various multimedia products that included; Cinemania, Encarta, Publisher, Microsoft Bob, Money, Works (Macintosh) and Word. She was later promoted to General Manager of Information Products, a position which she held until 1996.
She met her husband Bill Gates four months after she started at Microsoft at a PC Expo trade show in New York City. The two eventually got married in 1996, by then Melinda had left Microsoft.
Melinda Gates served on the Board of Trustees for Duke University from 1996 to 2003 after leaving Microsoft. She attends the annual Bilderberg Group conference and has held a seat on the Board of Directors of The Washington Post Company since 2004. She was also on the Board of Directors at Drugstore.com but left in August 2006 to focus on philanthropy projects.
Melinda Gates was named Persons of the Year by Time Magazine in 2005. In 2006, the Gates Foundation formed a $150 million partnership with the Rockefeller Foundation and received a multi-year pledge from Warren Buffett to give over 10 million of his company's shares to the Gates Foundation By signing this pledge, the three philanthropists committed to donating at least half of their wealth to charity over the course of their lifetime.
To date, Melinda Gates has received a multitude of awards for her philanthropic work. Some of which are; the Insignia of the Order of the Aztec Eagle, together with her husband Bill, who was awarded the Placard of the same order, both for their philanthropic work around the world in the areas of health and education, particularly in Mexico, and specifically in the program "Un país de lectores";  the Spanish Prince of Asturias Award for International Cooperation on May 4, 2006, in recognition of their world impact through charitable giving; the UCSF medal in 2013; the Legion of Honour, awarded by President François Hollande in 2017; India's third-highest civilian honor, Padma Bhushan, in 2015; and the Presidential Medal of Freedom for philanthropic efforts in 2016 by President Barrack Obama.
Read Also: