Nollywood veterans, Sam Dede, Ireti Doyle and Sola Sobowale are part of the star actors featuring in Viensa Productions and Filmone distributions new movie, 1929.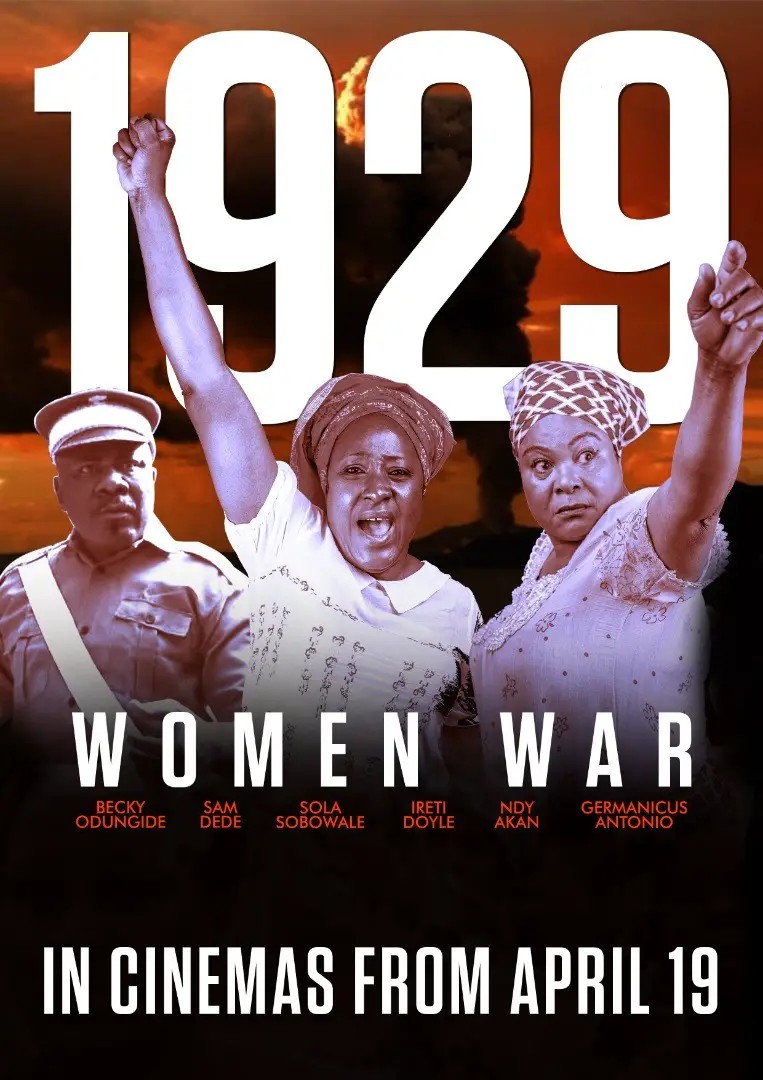 These actors who have been gracing our screens and delivering powerful roles from time immemorial, are bringing their skills, talent and professionalism into this movie.
Based on the true life story of the Ikot Abasi, Opobo division's women unrest of 1929, the movie also stars Becky Odungide,  Ndy Akan, Lois Ikpaha, Uduak Odungide, KedianaAbasi Kam, Emman Etukudo, Emmanuel Owuala, Nancy Bassey, Enobong Ekwere and many more.
1929 tells the story of women of the then Eastern Region of Nigeria, with particular attention to the Ikot Abasi women of Opobo division, who protested against the law that mandated them to pay a percentage of their worth in taxes to the colonial government in the division. This protest against the law, escalated into a full-blown violence that claimed many lives.
The Producer, Ndy Akan says, "This is a film that requires lots of strength, grits and interpretation because it tells a story., a true life story indeed; and actors who would be able to channel the events on to the big screen and give a perfect interpretation to the roles to make it a wonderful and  powerful  experience were required., hence, our choice of actors. 1929 is a historical film with a narrative that will engage, entertain and educate. It is a must watch movie and I hope everyone cones out to see the magic we have created. "
1929 will be in cinemas nationwide from the 19th of April 2019.
Read Also: What Is African Feminism?