Victoria Inyama, a past victim of domestic violence has shared details of her marriage to her estranged husband on Instagram. The former Nollywood actress who is now based in the United Kingdom spoke about how she endured physical abuse for years because of fear, culture and religion.
According to Victoria, her pastor advised her to never call the police on her husband but encouraged her to keep praying. Said pastor also refused to take the stand as a witness when the case came up.
Till now, her husband has refused to divorce her.
According to her, women who are facing domestic violence are better off involving their family and the police, not their religious leaders.
Read what she wrote below: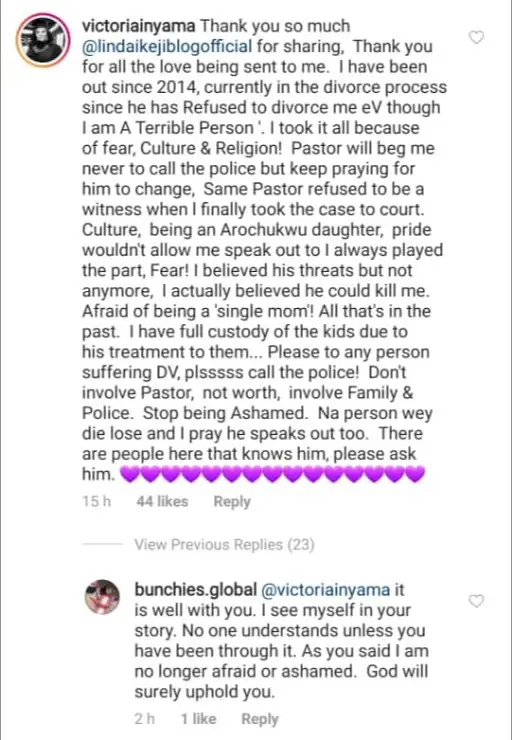 The Urban Woman Magazine Editorial Team is made up of seasoned writers and editors who have a keen eye for detail and a passion for all things urban. We strive to create fresh, original content that appeals to the modern woman. Our mission is to provide a platform for women to share their stories, experiences and opinions on various issues affecting their lives.