After Chimamanda Ngozi Adichie announced in 2017 that her annual workshop would not be held because there was no sponsors, very few people had hopes that it would return. According to Brittle Paper, Chimamanda had written in an email that
our sponsor, Nigerian Breweries PLC (NB PLC), abruptly withdrew their sponsorship due to a need to streamline their expenditure.
The writing workshop which began in 2008, was branded as the Farafina Trust Creative Writing Workshop and it had her as the Creative Director. It was also had different sponsors at different times.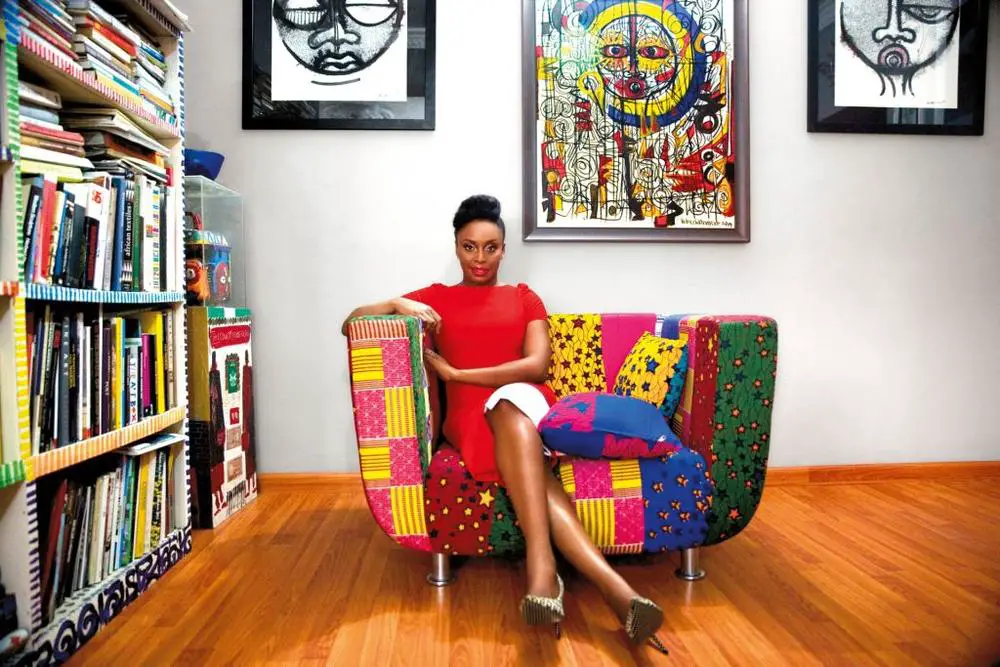 In her email however, she made sure to state that she was still committed to the workshop saying,
My commitment to the growth of our voices has not wavered. Nor has the commitment of those who have worked to make this decade-long endeavor the success that it has been. We will take this time off to establish a new organisation and structure that will provide a more stable foundation for the workshop and other initiatives. The workshop will be back next year.
Purple Hibiscus Trust Creative Writing Workshop
This year, just like she promised, she is back and better. This time, the Chimamanda Creative Writing workshop has returned as the Purple Hibiscus Trust Creative Writing Workshop. It is also sponsored by Trace Nigeria, a platform with over 200 million viewers and listeners in 160 countries.
The change of name was also not surprising as earlier this year, she left Kachifo Limited, parent company of Farafina Trust for Narrative Landscape Press. Narrative Landscape Press is run by Eghosa Imasuen, the author of Fine Boys.
Duration of training
As like her other trainings, the Purple Hibiscus Trust Creative Writing Workshop will last for 10 days. From November 20 to November 30, 2018. Also, accommodation would be provided for the accepted applicants during the duration of this workshop.
 The workshop, which is currently in its 11th year, will continue to provide me the opportunity to contribute to the growth of the writing community in Nigeria. It will also serve as a platform for writers to learn from one another and from established writers.
Chimamanda said.
Trace Nigeria is very pleased about this partnership. The Managing Director of Venator Partners/Trace Nigeria, Sam Onyemelukwe stated:
We are very pleased to partner with Chimamanda Ngozi Adichie. She is an inspiration to youth in Africa and around the world; and through her art, she not only entertains but challenges stereotypes and kindles conversations that would often otherwise not be had. This corresponds with the Trace mission to engage and inspire urban and Afro-Caribbean youth through news, entertainment, arts, lifestyle and culture.
In the past, Chimamnda has facilitated the workshop alongside Binyavanga Wainaina, Aslak Myhre, the National Librarian of Norway; Robert Spillman, Tin House editor; mystery novelist, Jeffrey Allen; Faith Adiele, the memoirist; Dave Eggers, American Novelist to mention a few.
Her workshop has graduated over 200 people among which notable names include Tolu Ogunlesi, Uche Okonkwo, Pemi Aguda, Ayobami Adebayo, Jowhor Ile, Akwaeke Emezi to mention a few.
DATES
Applications for the workshop will be open from September 24 until October 15, 2018.
The final shortlisted applicants will be notified on November 7, 2018.
The workshop kicks off November 20, 2018.
HOW TO APPLY
Send applications via email to 

[email protected]

.
The email subject should read 'Workshop Application.'
The body of the email should contain the following: your name, address, a few sentences about 'yourself' and a fiction or non-fiction writing sample between 200-1,000 words.