Olajumoke Oduwole is the CEO, Senior Developer at KJK.COM.NG , a creative brand/online communications agency. She is a 27-year-old with a vision to improve the standard of living of youth in Nigeria through technology.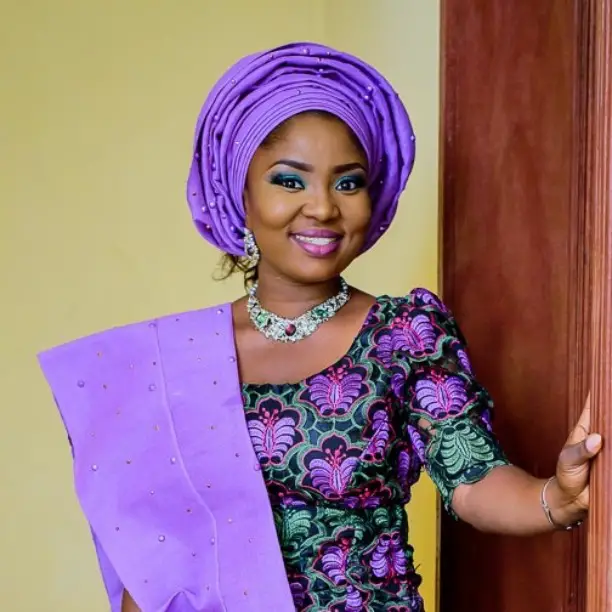 She says, "KJK.COM.NG. is an online communications company helping SMEs use the right digital & ICT strategies to drive their products/services and improve work processes using PC/Web and mobile solutions".
According to Olajumoke, 80% of SMEs in Africa fail in the first 3 years, 75% in 5 years & 50% in 10 years. One major barrier being that ICT providers are expensive and do not offer online solutions to about 83% of SMEs in Africa (and SMEs cover more than 95 per cent of all firms in Sub-Saharan Africa); this leaves 83% of SMEs in Africa without efficient communication to her target audience through online tools which are cheaper & more efficient.
"We help SMEs in Africa use the right digital strategies & development thereby building potential, making maximum use of resources & reducing unemployment", she adds.
It would interest you to know that Olajumoke left a well-paying job to begin her business. One then begins to wonder what must have propelled her down this route.
She says, "Many things, seeing everything around me, trying to improve everything around me. I have come to realize that I love everything around me looking good; from fashion to interior decorations to any creative adventure around me. But what really kickstarted my business was after NYSC".
She delves further saying, "I decided to engage in some side hustle, while job hunting using my graphics and website design skills. Then, I got a project to bring a business idea to life. I was excited, especially because I was paid 70% upfront. But almost immediately, I got a well-paying job and could no longer work on the project. I begged the client to look for some other person to work on it, but she couldn't find the good and affordable. I looked for, on her behalf, and I also couldn't find any who was good and affordable. It seemed like no one cared about the small businesses".
"There and then, I asked myself, Who in the world was serving small businesses?"
Soon enough, she quit her job as the Ag Group Head, Business Development, heading the Digital Marketing, Brand Communications and IT department at an investment firm.
When asked how she has been able to survive in her business, she answers, "Well, with the men dominating, I believe I have been able to prove that women can survive in tech and so even much better than you imagined with focus and determination; as a business person in Nigeria, I have done very well. Doing business in Nigeria is a talent on its own!!!! But with God, prayers and faith, all things are possible to them that believe".
On investments, Olajumoke has received funding from two private investors in 2015 and 2016, and she is currently on a few Accelerator programs that can fund her company. She says, "In my field, it's harder than usual to get investors because we provide services that support businesses and people. What most investors are looking for is a disruptive idea using technology. But I just want to support businesses. I love to help and see them grow at the same time improving the lives of the owners and those around them".
Her goal in the next five years is to build a team of 80 professionals, equipped to grow and build 1,500 businesses with the aim of impacting at least 15,000 people by keeping them self-employed or employed by a business owner. "SMEs contribute mostly to the GDP of a nation. Truth be analysed, how many Big companies do we have in Nigeria? How many Nigerians can they actually employ? Remember our population is estimated to be 186m as of 2016. Can these companies employ all of us?" She adds.
She concludes by saying, "Small businesses give opportunity for financial Independence, creativity and most importantly create jobs. I believe investing in this area should be the focus of Nigerian investors and the government too".
Read Also: #30Voices – Cynthia Onyinye Osuchukwu, The Lady With A Million And One Ideas
Blessing Iyamadiken loves the art of storytelling and enjoys creating all types of content from news to entertainment. She is also a feminist and very passionate about Gender Equality. In her spare time, she loves to read or binge on Netflix.