When it comes to making a choice between going using chemical-free methods or using chemicals, people are undecided most of the time. This article would help you make the right decision as we compare physical exfoliation to chemical exfoliation.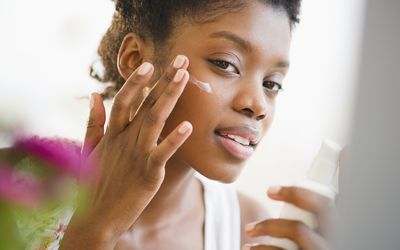 What is Exfoliation?
Exfoliation is the process by which dead, keratinized skin cells are removed. This ensures that the skin is smoother and reinvigorated, making it appear smoother and allowing facial products to finally penetrate the skin's surface.
Before we go into what kind of exfoliation is better for you, you must know that it is good for you to seek a professional's help when exfoliating. This is because, it is easy for one to over-do exfoliation and while the rest of your body can handle it, the face can only handle minimal exfoliation.
Physical Exfoliation
Physical exfoliation is the process of removing dead cells from the skin with the use of abrasive materials. The abrasive materials range from small grains to a brush or jojoba beads. It could also involve microdermabrasion.
What is microdermabrasion?
Microdermabrasion is the scrubbing of your face by a professional. It the act of rubbing small particles against the skin. This removes the dead cells faster without as much damage. It is ideal for people who have wrinkles and stretch marks.
Pros of Physical Exfoliation
Physical exfoliations are generally gentle.
You can have a physical exfoliation and still wear your makeup without looking raw.
Exclusive Content
To get full access to this article, kindly share on social media by using any of the buttons below.